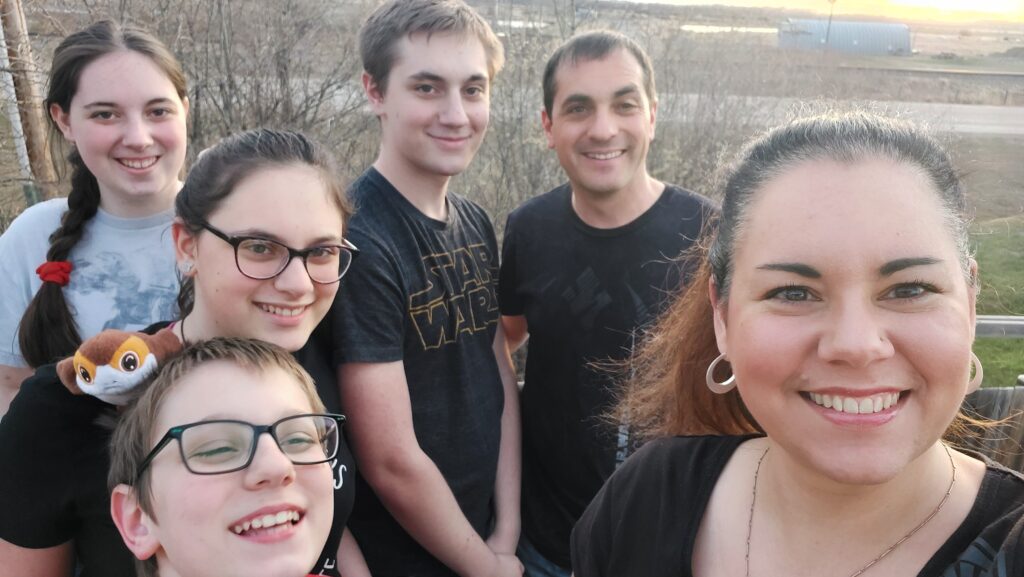 The Missionary Church is thrilled to have Pastor Jason Metcalfe and his family serving the church and community. He brings over 16 years of pastoral experience specializing in preaching, youth, worship and shepherding. He is an author and an engaging speaker who brings God's Word to life. 
And yes, he is a Star Wars fan as seen in this May 4th, 2022.
In 2002, Jason graduated from Peace River Bible Institute with a BRE Major in Pastoral Ministries and a Youth Minor.  He went on to serve 5 years in a Canadian Baptist Church as a Youth Associate Pastor. While serving primarily as the youth pastor, he fell in love with preaching God's Word. For over 11 years, he had the opportunity to use his gifts at the Bowden Evangelical Missionary Church. During this time in Bowden, he completed his MDIV from Carey Theological College in Vancouver and he wrote the book THE GREAT GOD which can be purchased on Amazon.
When Pastor Jason is not doing ministry, you will often find him with his family or working with his carpentry tools or enjoying sports. And yes, he does cheer for the right Alberta teams.